Queens leaders urge restaurants to apply for new SBA Restaurant Revitalization Fund
Lawmakers and business leaders in Queens joined restaurateurs, and suppliers from throughout New York outside of Lake Pavilion Restaurant in Flushing to announce and celebrate the official opening of the SBA Restaurant Revitalization Fund (RRF) on Friday, April 30.
Tom Grech, president and CEO of the Queens Chambers of Commerce, expressed his gratitude to Queens Congress members Grace Meng and Gregory Meeks, and to the entire Queens delegation, for supporting the restaurant industry, which suffered significant financial losses because of the COVID-19 pandemic.
"Today, we're here to celebrate the official opening of the restaurant revitalization fund, the RRF, the $28.6 billion fund established by the newly enacted American rescue plan," Grech said. "This is going to provide direct aid to the restaurant and hospitality business that have suffered great, great losses to our country and especially here in the epicenter of the epicenter in Queens County."
Meng spearheaded the program, which secured $28.6 billion in funding that will provide direct aid to New York City's restaurant industry, which was among the hardest hit during the height of the COVID-19 pandemic.
"Over the past year, restaurants and drinking establishments have been in distress. They're hurting. They've fallen on hard times. Many continue to suffer severe economic losses due to the coronavirus, and they need help," Meng said.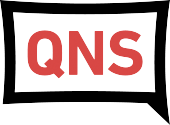 ---